Oh my gosh ..we had SO much fun today! I was supposed to meet up with my Meetup club to go the Living Planet Aquarium. Well we ended up going, but we didn't find anyone from the club there. So it was just me and the kiddos. We were there from 10:45 to 12:30 ..the kids just did not want to leave. We went around and around the whole place. I bought them each their own little animal they wanted. TJ got a hammerhead shark, Tommy got a starfish, and Gracie got a sea turtle. They were happy. We got to see all kinds of fish, and the new Gentoo Penguin exhibit. That is awesome! I got so many pictures.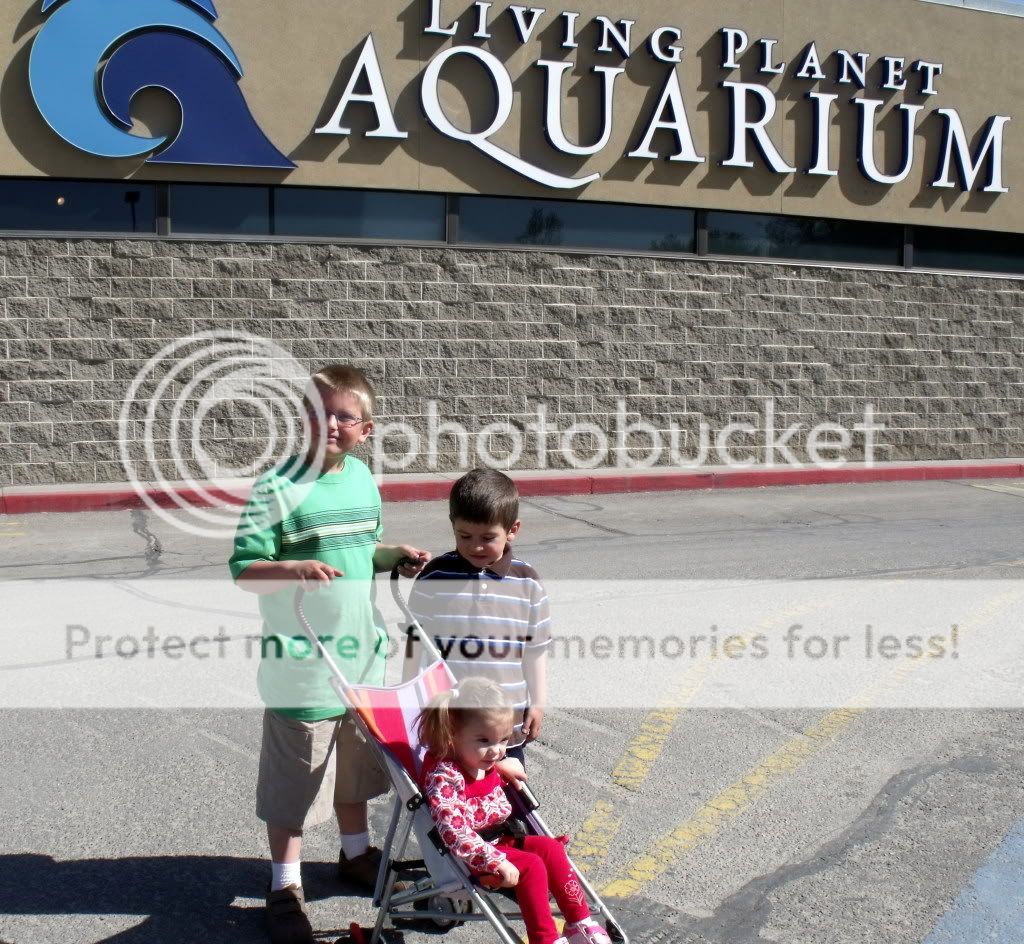 Then we went and got some gas, and went to eat at Mcdonald's on State Street. Just the kids and mommy. I loved it so much!
Then we drove downtown and got on the UTA Frontrunner.
The kids where ecstatic! They were a little rawled up though. We got on the train at 2:27 PM and came back at like 4:30 lol. It was a long trip we went all the way to Ogden, but it was SO much fun!
I love things like that, just get out and be out all day and do fun things. I wish we were able to do more of that. I really enjoyed it!
Here is the link to my Photobucket to look at the rest ..
http://s823.photobucket.com/albums/zz152/momof3kids_photo/Living%20Planet%20Aquarium/